Presenting you Pasi Chilaka Song Lyrics was sung by Karthik and written by Bhuvana chandar. the music of this song was composed by Harris Jayaraj.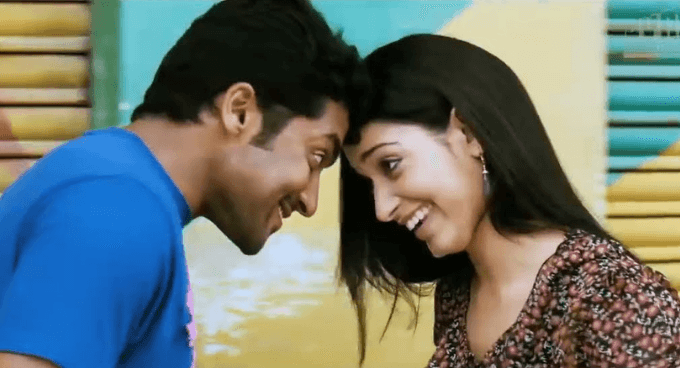 | | |
| --- | --- |
| Song | Pasi Chilaka |
| Singer | Karthik |
| Music | Harris Jayaraj |
| Lyrics | Bhuvana chandar |
Pasi Chilaka Song Lyrics
Kallu moosi yochiste akkadikochchaa nuvve nuvvey…
Naloni mounamai santosamihchchaa pillaa munde…
Idi nijamaa vivarinche yelloraa prathimaa
Pasi chilakaa pasi chilakaa nee kalale kannane
Paravasame balapadaga ne neevanukunnaane… Cheraane
Kadalai pongina maatalu anni mutyapu chinukulai raale
Mounam nindina maatalu maatram madinidave
Daare teliyani kaallaku aadugulu nerpinchavugaa nestam
Dooram baaram kaalam anni digadudupe
Yadaloki premoste kammenu kalavarame
Minneti merupalle viharistaanu kshaname…
Aase chinna taamara mullai vechchani gundeni podiche
Mounam konchem balapadi mallee usigolipe
Aayyo boomi nanne vidichi tanakai chuttoo vetike
Ayinaagaani yadalo yedo oka maikam
Ide prema toli maluaa kshanamaina cheli talapaa
Oka moham oka paasam kudipese katha madhuram
This is the end of Kallu Moosi Yochistey Song Lyrics.